THE USE OF DIGITAL TOOLS IN EARLY CHILDHOOD EDUCATION
The use of digital tools at La Petite Ecole Hanoi is for educational purposes. Extended periods of distance learning have enabled us to perfect our use of new technologies, taking into account the comments and suggestions of families and the teaching staff, and the observation of the use made by the students.
In the structure we propose, exposure to screens is limited and aims to diversify, complete and enrich the educational process. Digital tools support the individualisation of learning and self-assessment by the students.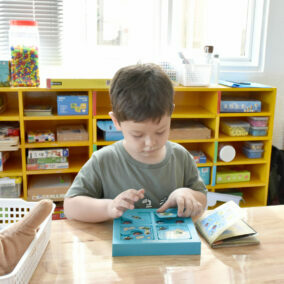 Stories & songs
Stories and songs are important moments for children as they provide fun, are interactive and show understanding, vocabulary, chronology and memorization... They must be done with multiple supports.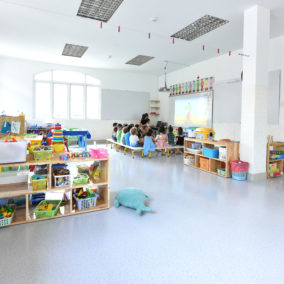 Videos
Carefully chosen by the teacher, they are short and supported to avoid children becoming passive spectators. The videos are cut into pieces to make it easier to understand their content.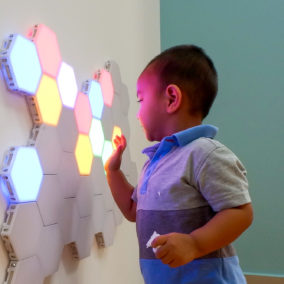 Games
Digital educational games allow the reinvestment of a concept worked on in advance with the teacher - they are training tools, with self-assessment, so that children gradually become autonomous.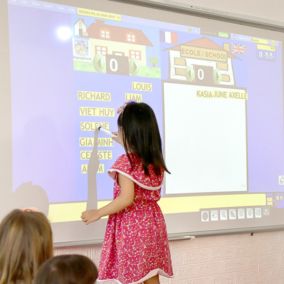 Interactive whiteboard
A projected image allows all children to see on a large scale - artworks, stories, language, science, models to be reproduced... The IWB also allows the creation and use of interactive resources.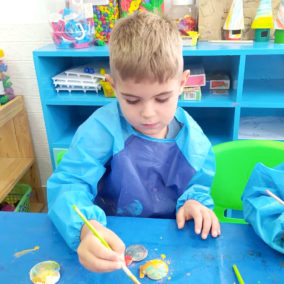 Tablets
It is used to take photos of class life or individual student work for the JeValide application and the digital portfolio of each child. JeValide is used to validate the child's meaningful achievements.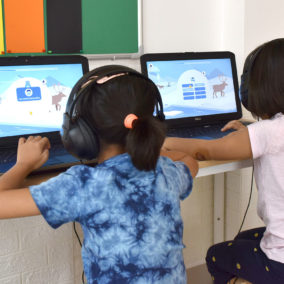 Computers
They are connected to the Internet and safety precautions are in place. They allow the use of educational games, learning to manipulate the mouse and keyboard, listening to content and working independently.
Do you need any further information?
The Admissions Office team will be happy to answer any questions you may have.